Within Consensus, you can use Roles to limit the permissions your Users have within your Account. There are several System Roles that make it easy to give the permission your Users need right out of the box

Below is a quick breakdown of the permissions that each of these System Roles has: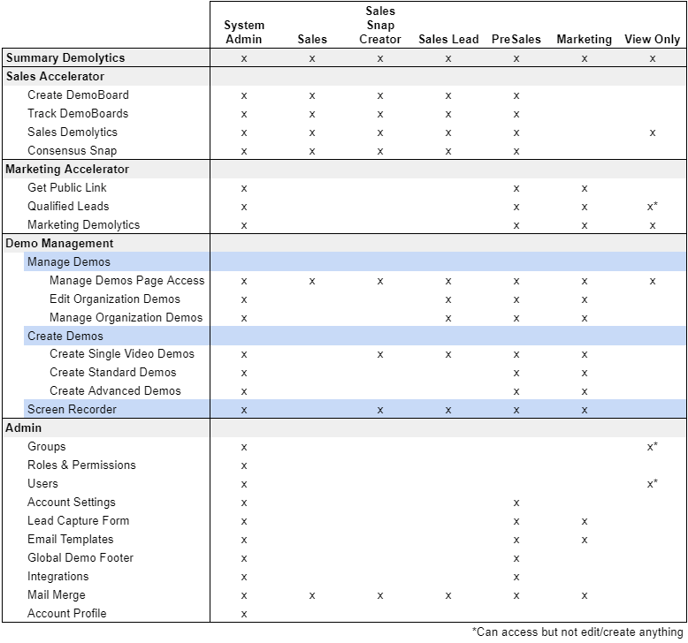 Now let's dig into what each of these areas of permission represents:
If these System Roles don't meet your needs for your Users. You can create Custom Roles that allow you to set up a custom set of permissions. To create a Custom Role navigate to the Roles and Permissions page by clicking on the Gear icon (

) in the upper right-hand corner and select Manage Users & Access:
From here, select the Roles & Permissions tab where you can then select Add Role: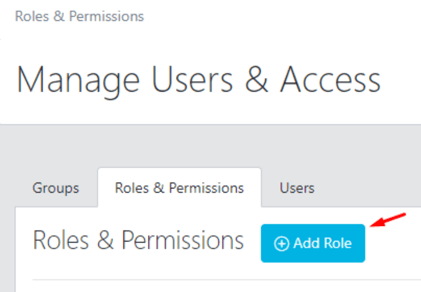 Clicking Add Role will bring you to the New Role page where you can set the Name and permissions available within the Role.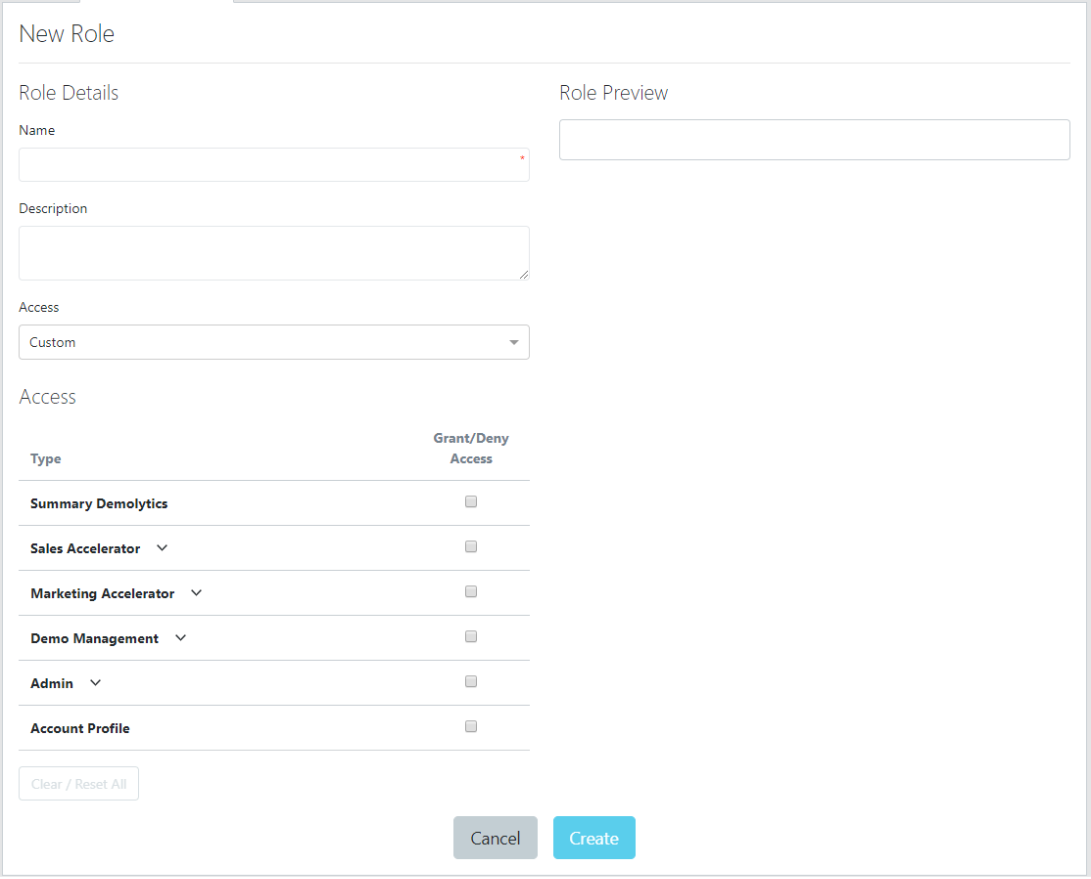 You can use one of the System Roles as a template to work from by selecting the Role that most closely resembles the Custom Role you want to create within the Access drop-down:
Selecting one of these System Roles will automatically add the permissions available to that role in the Access available to the Custom Role. From there you can now customize the permissions by adding or removing any permissions needed:
You can expand each of the Access areas to customize the permissions for the role.
All roles (including Custom Roles) automatically have access to the My Profile page to ensure that your Users can update their personal information as needed.
Once your Custom Role is ready to go simply click Save to add the new Role to your account. Once saved, you will see your new Role appear in the Roles & Permissions page and can start to assign your Users your new Custom Role.
You can edit your Users' Roles within the Users tab just right of the Roles & Permissions tab. This can be done by quickly editing the Role right within the Users table, or by selecting the Edit icon (

) and adjusting the Users Role within the Edit User page.