Using the Outlook integration allows the user to send demos directly from Outlook. The article will cover the installation, configuration and how to send emails with Consensus demos.
Download the Outlook integration from here.

Once the integration is downloaded, extract the zip file, and navigate to the ConsensusOutlookComAddinSigned directory. Once here, double click setup.exe file.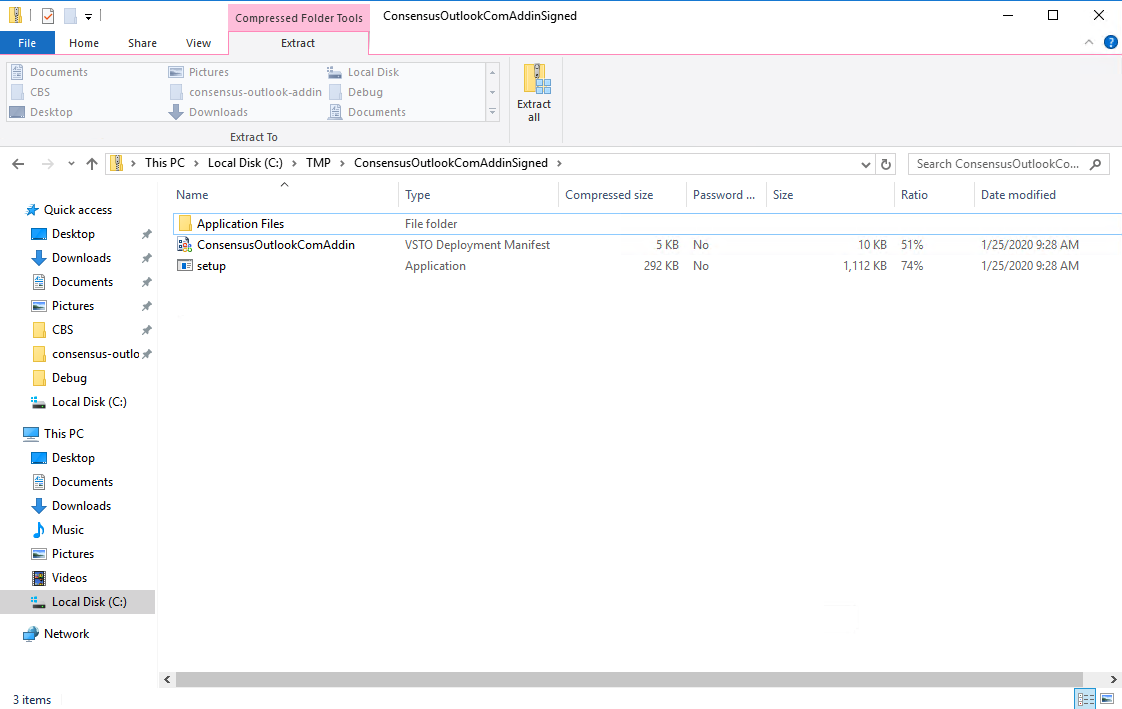 Note*: Windows defender may not recognize the app as it is not coming from the official Microsoft App Store. Simply click on 'More info' then select 'Run Anyway'.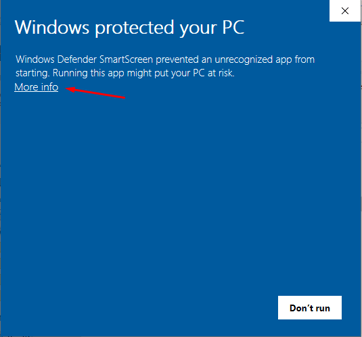 Once the integration is installed, open Outlook. You will notice the Consensus plugin at the top left-hand corner.

Click the Consensus Send Demo which will prompt you to add your Consensus email address and password.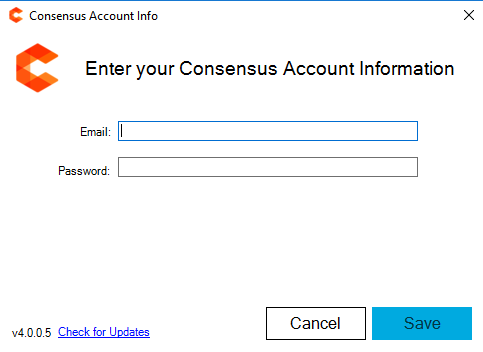 After authentication, the Insert Unique Demo Link into Email page will allow you to create the demo link in three different ways. You have the choice of inserting the demo link as an image, a button or as a text link.
The first step is to update the Organization field.

If you have previously sent the demo to this organization before, you may click the Add recipients to a previous invite link.

Next, pick the demo you want to use for this email. The Demo drop-down will show all demos you have access to use.
Once the demo is picked, you may email up to 17 different contacts.

Note, if you add recipients to the message before clicking the Consensus add-in we will automatically add any recipient in the "To" field.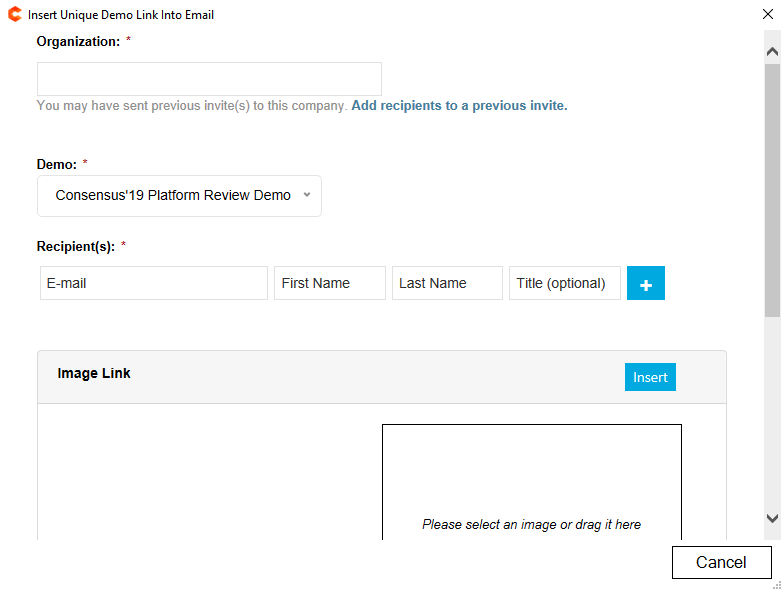 The final step is to choose the type of link to use - either Image, Text or Button.

If using an image, you may drag the image onto the page or click Upload Image

and choose the image you want to use.
If using a Button link, you can customize the color of the button and text. Click Insert once the button is ready to insert into the email.
Troubleshooting
If you see "Plugin was disabled because it was slow to load", please follow these steps. Outlook expects plugins to load under a second. In our testing, the Consensus plugin loads within a second to 1.5 seconds.
In Outlook, click File, then in Info click Slow and Disabled Add-ins.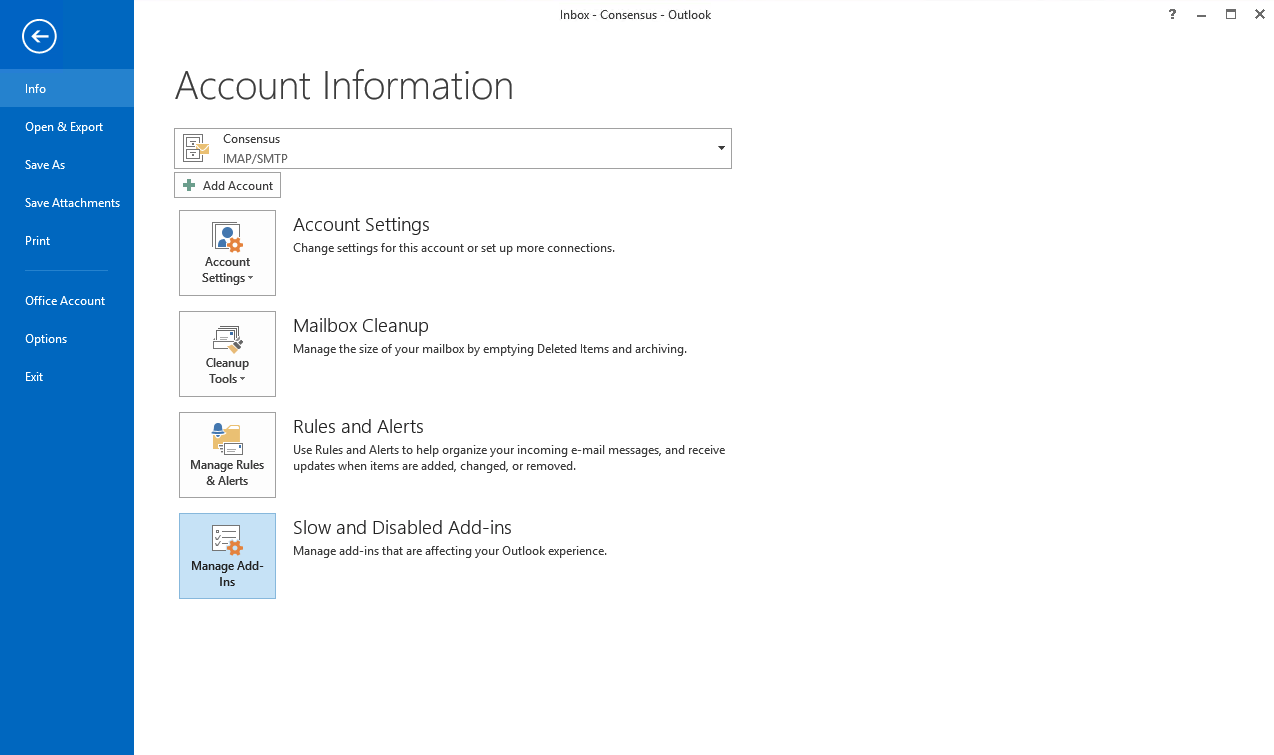 On the next screen, click Always enable this add-in.