How to enable and create custom email templates for use within Consensus SFDC 9.1+ integration

1)Setup >> Quick Find Box >> 'Classic Email Templates' >> New Template:



2)Choose Text type of the email template.



3)Fill all required fields.
- Email Template Name should contain "Consensus" (this option helps the integration to get only templates related to Consensus plugin), then click Save.



4) This allows the option to select custom email templates associated with Consensus when creating a Demo Invite within SFDC 9.1+.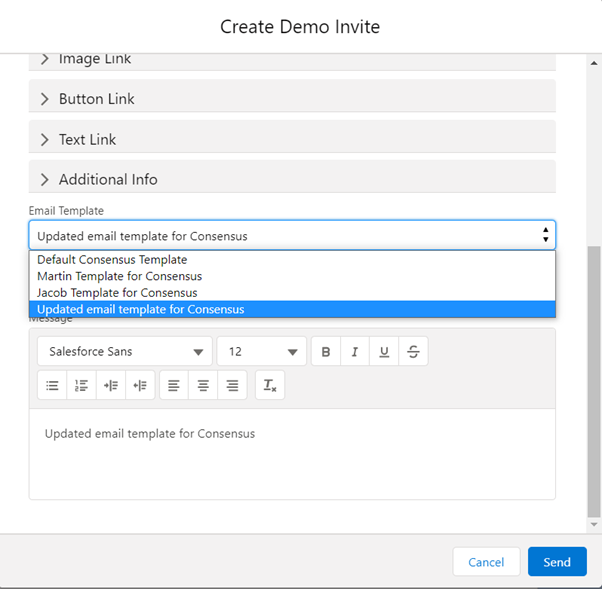 5) Available tags for Email templates (email body)
Required :
1){{shortendemolink}}
Optional:
1){{recipientfirstname}}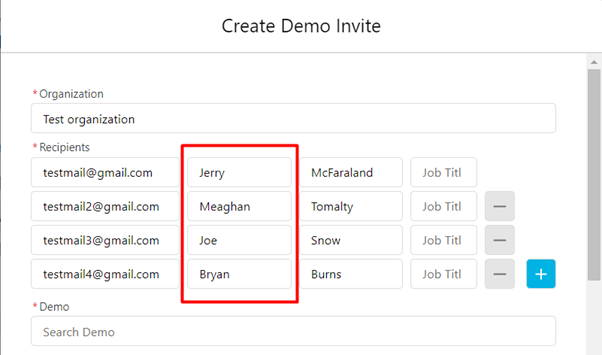 2){{organization}}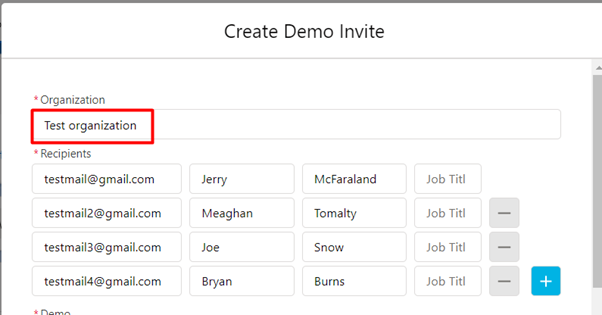 3){{senderfirstname}} {{senderlastname}} - User firstname and lastname which send email invites

4){{senderorganization}} - Organization name.

5){{senderemail}} - User email which send email invites

6){{logo}} - Consensus Logo (example below)