The DemoBoard Expiration by Days feature allows your organization admins to set a default on the org. level for all of your users when it comes to their DemoBoards.

If you turn this feature 'ON' it will automatically set the default for DemoBoard expiration for all of your users to the specified number of days that you choose.
(PRO-Tip) Admins - If you turn this setting 'OFF' your sales users will still be able to choose the date of expiration for that specific DemoBoard, so for time sensitive topics leaving this setting off for the whole org. might work best!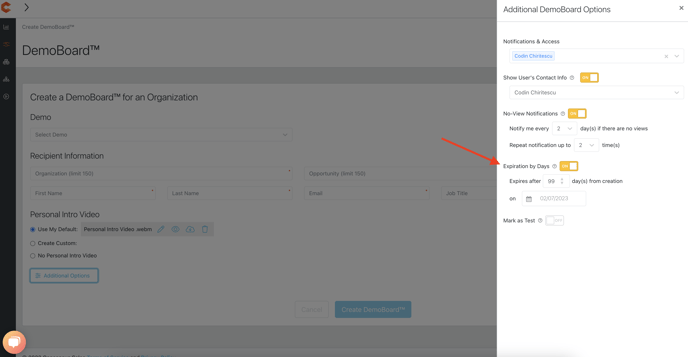 On the individual DemoBoard level, users can jump into 'Additional Options' and set their desired date of expiration on an individual DemoBoard level if they wish.
We have also pushed this feature into all of our integrations, including SNAP, Outlook and Outreach, where it will look like this: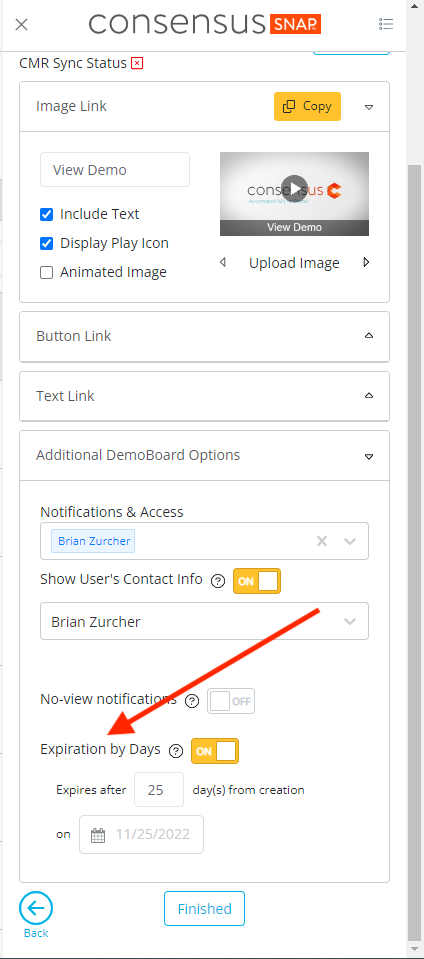 Lastly, in Track DemoBoards, whether you are in the Web-App or an Integration, we have represented DemoBoards that have an expiration date assigned with the 'Expired DemoBoard (ded)' icon: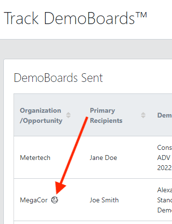 .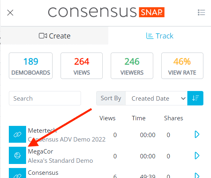 If you have any questions, please feel free to reach out to your CSM or our awesome support team at support@goconsensus.com
Thanks for reading and have and awesome day!
The Consensus Product Team