Editing the "Share Demo" CTA Button
The default CTA Text for the Share functionality of Consensus is "Invite Others". This is now an editable CTA button just like the other CTA's used for demos in Step 5 of the Demo Wizard.
To adjust/edit the Share Button text you'll go to the Demo Wizard (Demo Management > Manage Demos > Edit (pencil icon) > Step 4: Stakeholder Actions):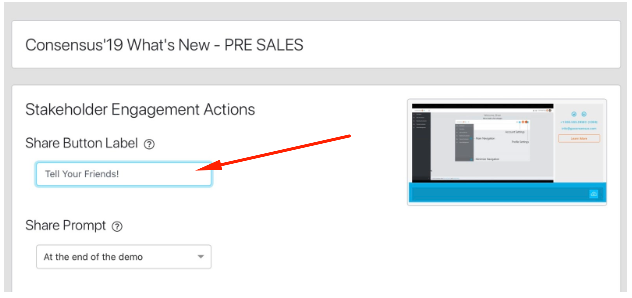 An example of what the Updated CTA Button looks when live: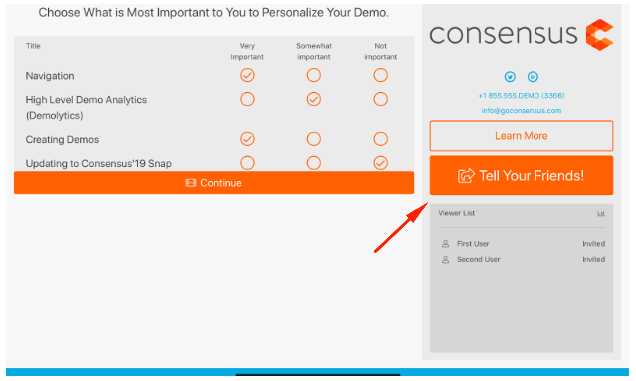 *It should be noted that the Share Button will only appear on demos created within the Sales Accelerator. For all Public Demos, this Share Button will be deactivated.