Getting Started with Consensus
How do I adjust the Date Format in Consensus
In this article we will review how you can adjust the Date Format within Consensus so you can set how you want dates to be displayed.
By default, Consensus uses the MM/DD/YY format. This will show for all Creation and View dates. If you are in a region or are used to seeing the date format as DD/MM/YY you can update this under the My Profile page. Follow the steps below to adjust your Date Format:
Click on the Account Name or your Profile Icon in the upper right hand corner and then select My Profile
Scroll down to the Date Format field and click on the drop down to adjust the Date Format
Once set, scroll down to the bottom of the page and select 'Update'
That's it! Now the Dates within Consensus will use the Format you have set to make it easier to interpret when your DemoBoards have been Created and Viewed.
Track DemoBoards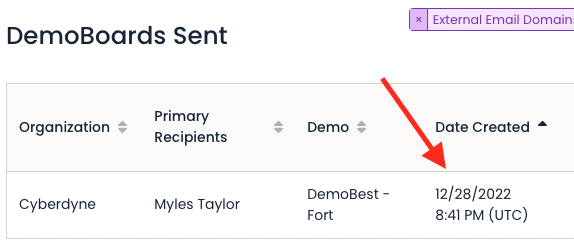 DemoBoard Org Details

HeatMaps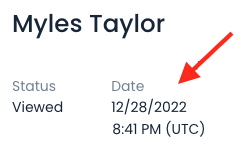 Sales Demolytics

Sales Reports