One way to create a more engaging demo is to add a title card to the start of each feature video. Screen Recorder makes this very easy to do.
Things to know before recording:

When you start recording give yourself 3-4 seconds of silence before you begin narrating your video
It doesn't matter what your screen is showing when you start recording as you'll be adding the title card over what is showing on your screen.
Keep your mouse off of the screen you're recording (only for this first title card portion). If you move your mouse around while you're recording your 'title card' slot the mouse will appear in front of your title card. See image below>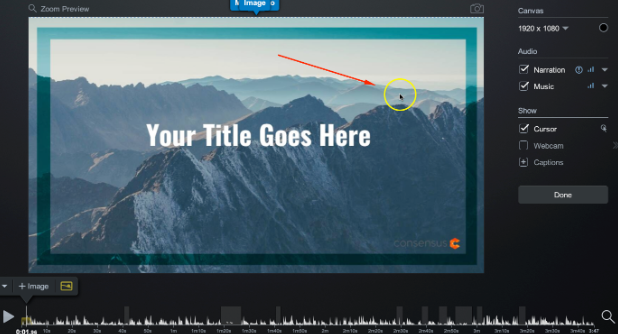 After you've recorded your video you'll go to the Screen Recorder editor and move the cursor to the start of the navigation bar (at the bottom of the page).
Next, you'll need to take a screenshot of your title card. The easiest route is to create your own PowerPoint Deck with your company logo/brand and simply create a text box over a slide and add your title there. You'll take a screenshot of your slide (indicated by the red outline).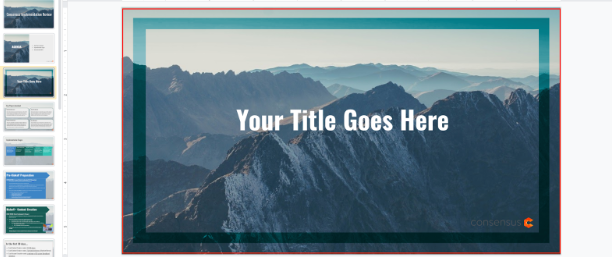 Next, within Screencast-O-Matic you'll click on Tools > Overlay > Image and choose the "Clipboard" option: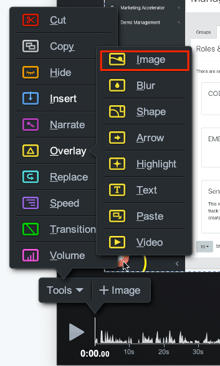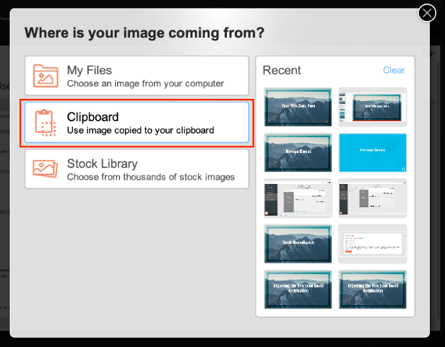 This will add your screenshot over the video you recorded. You'll need to adjust the image so that it covers the full screen.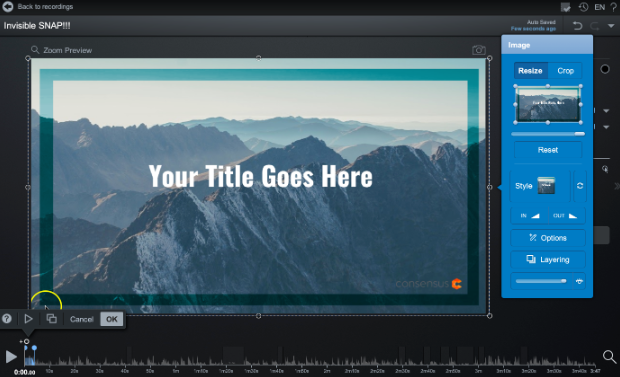 Lastly, you'll indicate how long this title card should appear on the page. We normally recommend 3-4 seconds.
Going through this process is quick and easy but this simple trick helps give your demo a sense of cohesion and uniformity.