The Consensus Salesforce Professional Integration allows Consensus users to take advantage of the Consensus platform right from your Salesforce login. Within Salesforce, Consensus users will be able to create and send a DemoBoard™ as well as track Demolytics®.
There are four main areas where Consensus data can be accessed.
Lead
Contact
Opportunity
Account
You can create a DemoBoard (Demo invite) for any Lead, Contact, Account, or Opportunity within our new Demo invite component. Wherever this component is placed within layouts, sales reps can have access to it!

Open the detailed information about any Lead, Contact, Account, or Opportunity and see a quick view of Demolytics for that record, or see related DemoBoards and Invitations.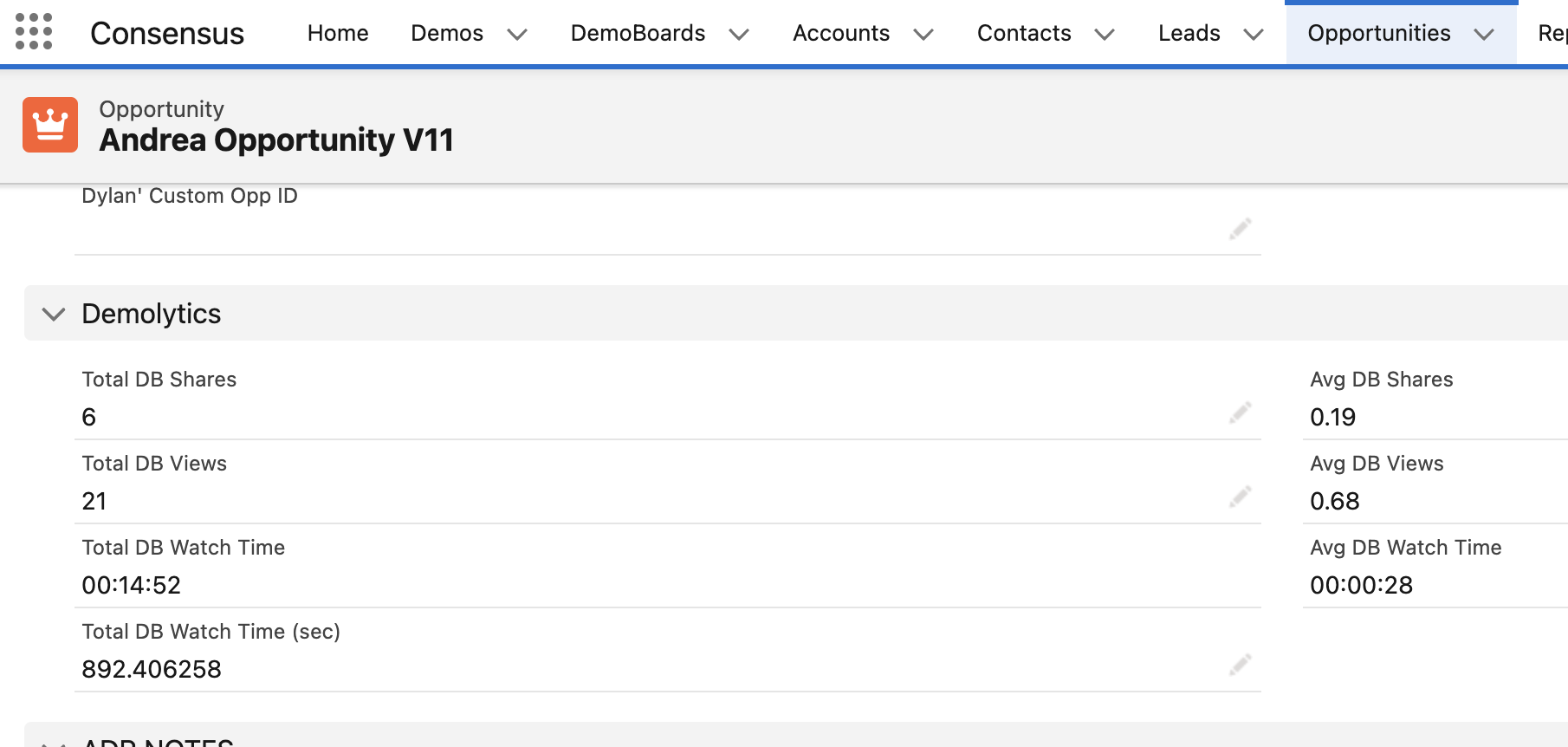 To send a new Demo Invite, select "Create Demo Invite" button within the component, and Fill in Organization, Recipient information (it might be a list of multiple Recipients), select a Demo, Subject and the message body. Use Merge fields to quickly populate important data in the body of the email (below is described how to do this).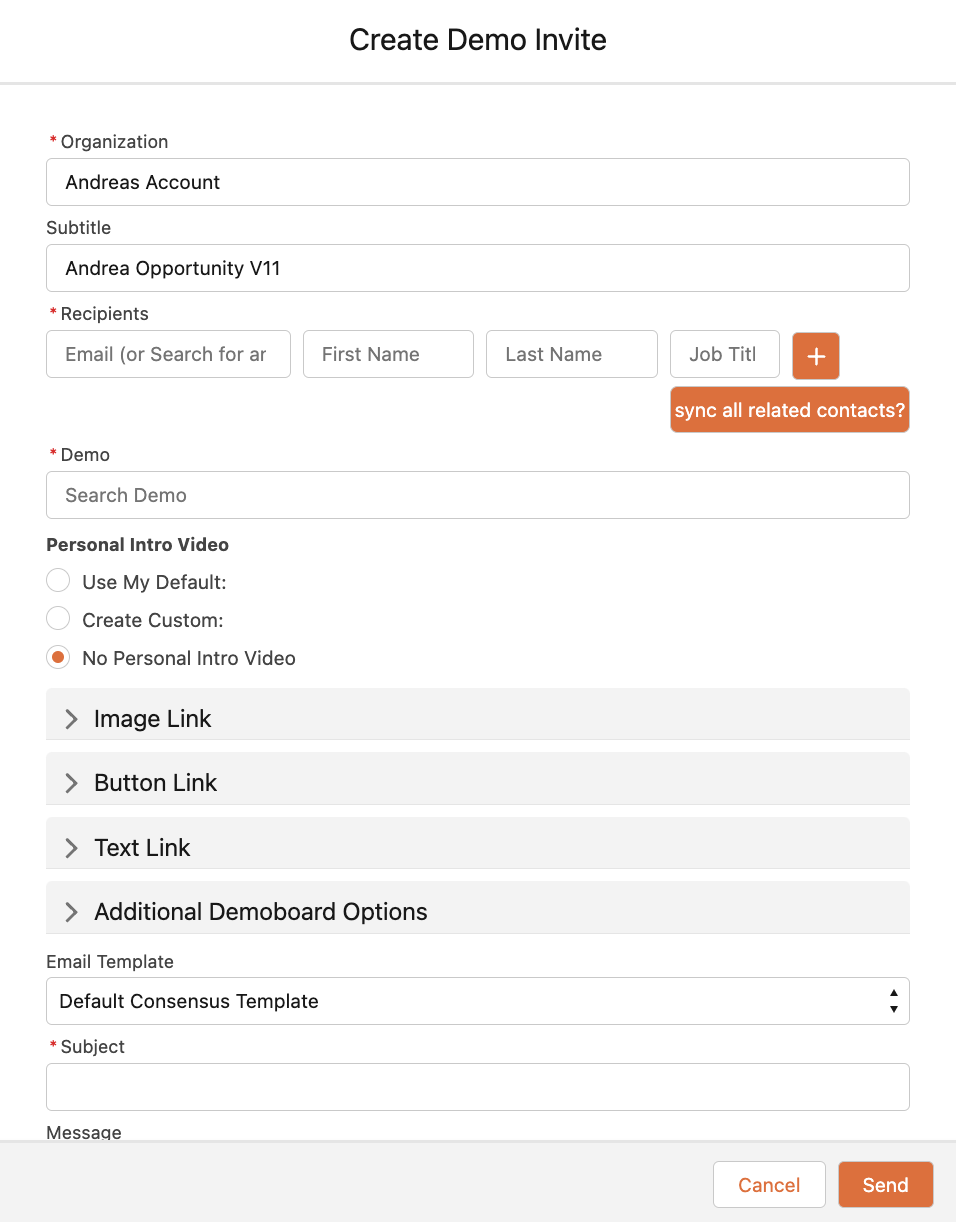 Demolytics and Heat Maps
Like Track DemoBoards within the Consensus platform, right from Salesforce on any record. See an immediate view from any related Account, Opportunity, Lead or Contact for all associated DemoBoards and Invitations.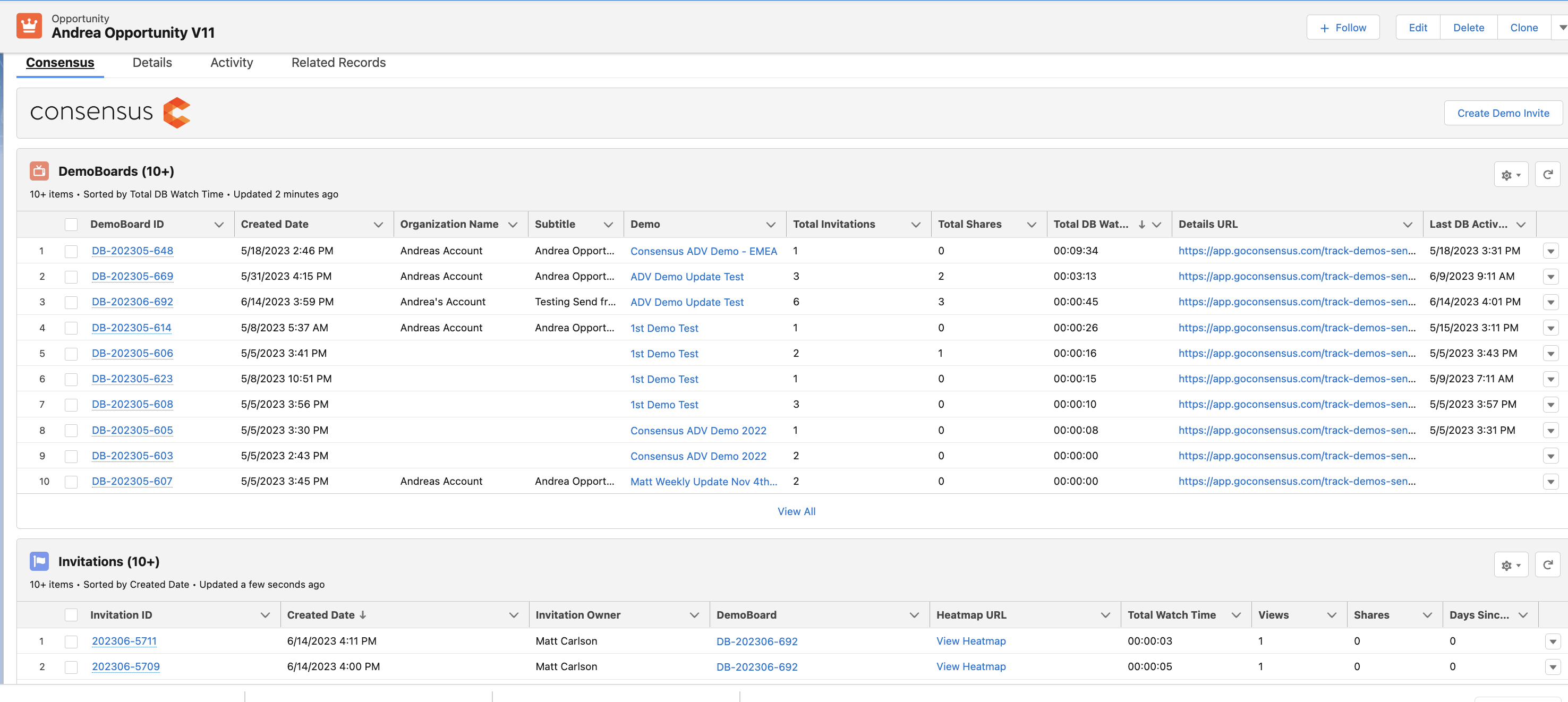 To view the Heatmap or Details navigate to the Heatmap URL on the Invitation Record .
Here, select either Details which will take you back to Consensus to view the details of all prospects included on the DemoBoard, or Heatmap which pulls up the individual data.