**Note: These settings are only activated when you're recording a SNAP video using SNAP. If you are sending an "Existing Demo" then the system will use the theme/settings which are assigned to the Existing Demo you're sending within Snap.**
Click on the three horizontal lines in the upper right hand corner of Consensus Snap: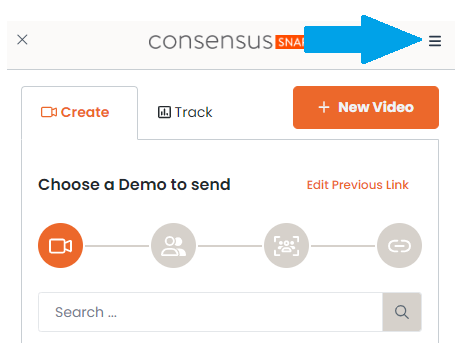 Click on the Settings tab: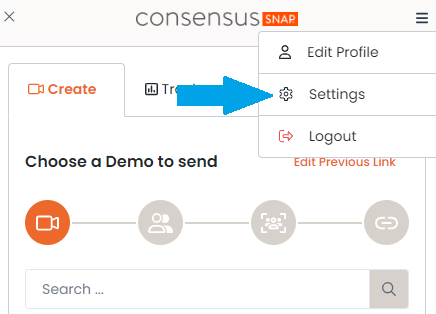 Within the Setting tab you'll be able to update the following:
Enable or disable desktop notifications for when a demo is interacted with
Change the language of the demo player (this will only adjust the language found on the demo player and will not translate the videos within the demo)
Add your phone number and live chat link
Add a Favicon Logo, Player Logo, and Cover logo

Accepted formats are: gif, jpg, and png

Pick your Call-To-Action/ Pop-Up Color and Cover Color
Dictate when the "Share this Demo" CTA populates
Enable or disable the Buyer Board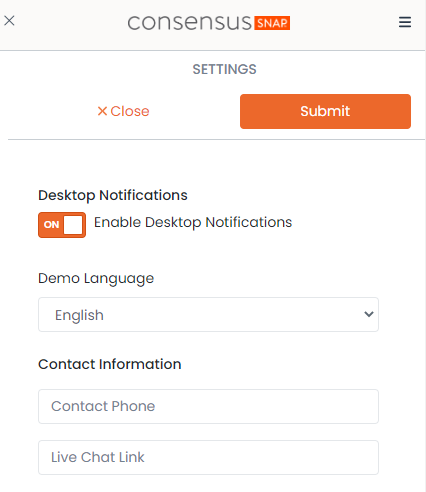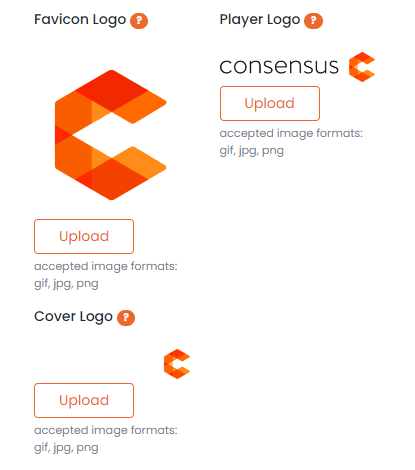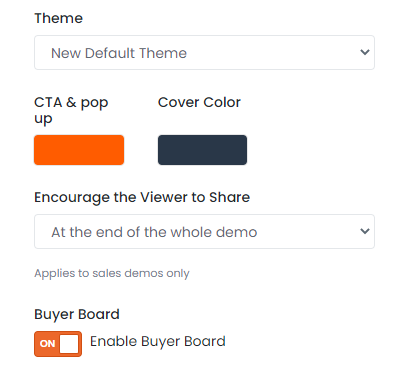 Once you've finished updating your Settings don't forget to click on the Submit button at the top!