Creating Demos Using Snap
Uploading Existing Video Files to Consensus Snap
Open Consensus Snap and click on Upload: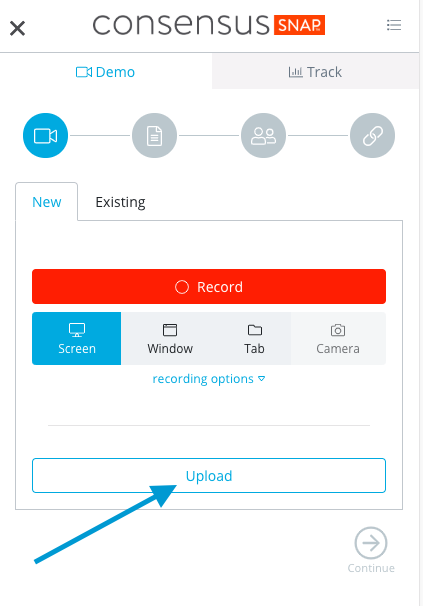 Locate the video file on your computer or drive and double click on the video file you'd like to upload to Snap. This may take a few minutes to process based on the size of the video file you're uploading.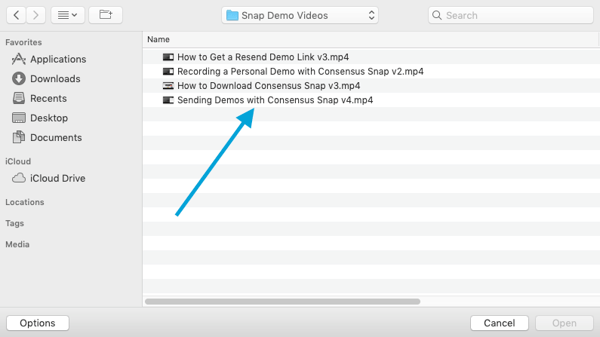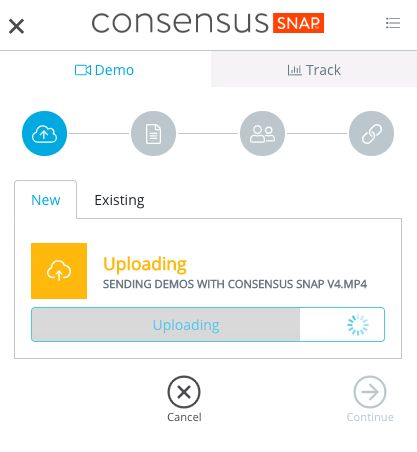 Once the video is uploaded, click Continue and follow the additional steps to send your new personalized demo.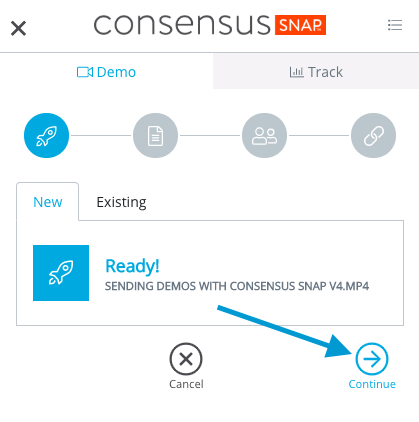 Recommended Video File Type: MP4
Other Supported Video File Types: MOV, MPG, FLV, F4V, M4V, ASF, WMV, VOB, MOD, 3PG, MKV, DIVX, XVID, and WEBM