Use Consensus to monitor activity on your Sales Development team. It will also be used in coaching Sales Development Reps as you train them how to set up more appointments or improve the amount of qualified opportunities the produce.
Step by Step Process

Use the "Sales Demolytics" feature in the consensus App to see how many demos each ADM has sent (results show based on which demo you select). You can also see how many demos have been viewed, and how many demos have been shared: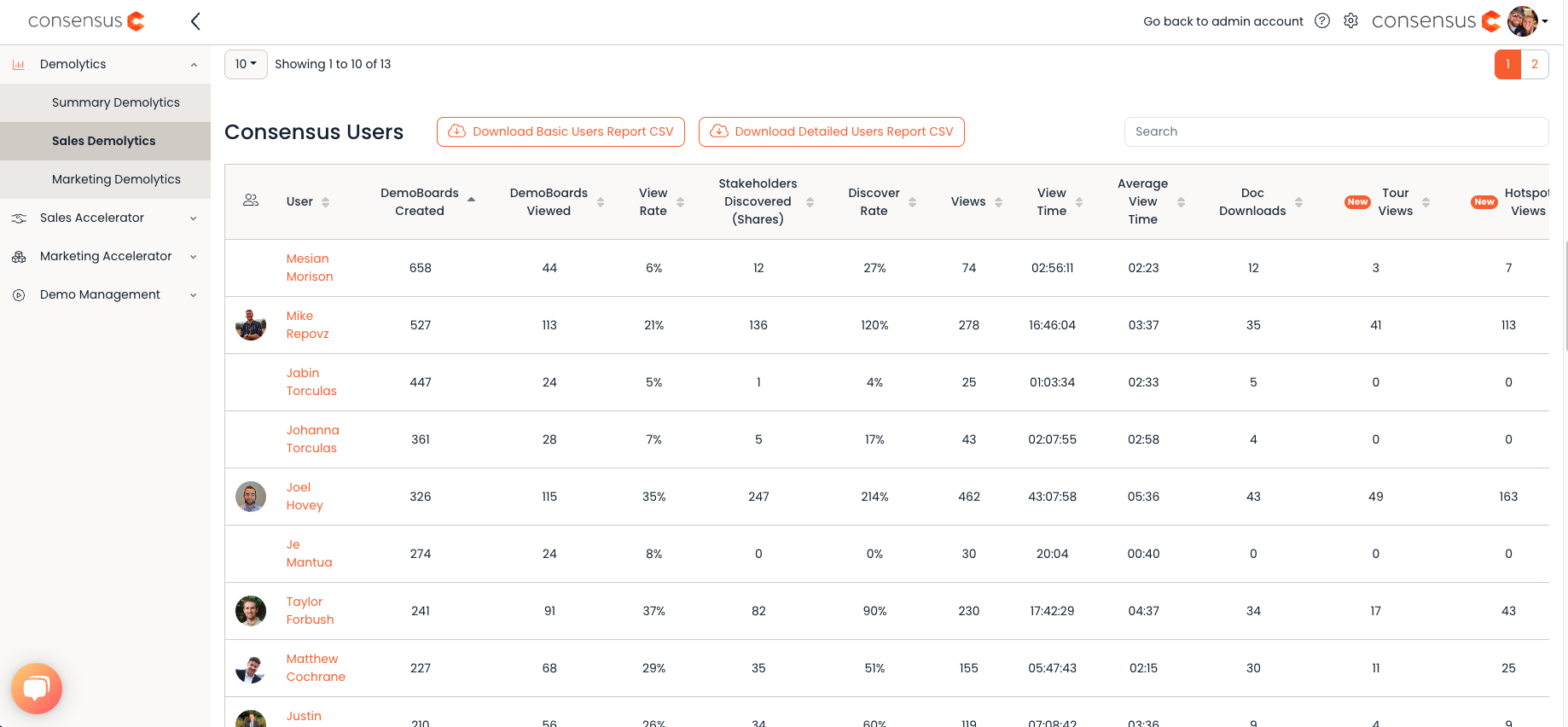 Use Consensus when coaching ADM's how to set up appointments. Teach them that sending the demo and getting the prospect to view the demo gives you one more opportunity to set up an appointment that you didn't have in the past.
Teach them that getting prospects to view demos prior to meetings will increase the amount of qualified opportunities a rep will get. Use the "view rate" analytic to see how well they are performing here.

Benefit:

The Consensus Platform allows Sales Managers to understand how their team is utilizing the platform. It gives Sales Managers the ability to see who their team is working on so they can keep on top of current opportunities.