Within your different Demos, you have an opportunity to place Call to Action buttons to help guide the viewer to their next steps. Don't assume a viewer is going to know what to do. Each website they visit (and they probably visit a lot!!) and email they receive (there are definitely a ton of these!!) has a different path to conversion or way that they want viewers to reach out.

The Call to Action buttons have been built out to give you flexibility in what you want your viewer's next step to be. So make sure you let them know!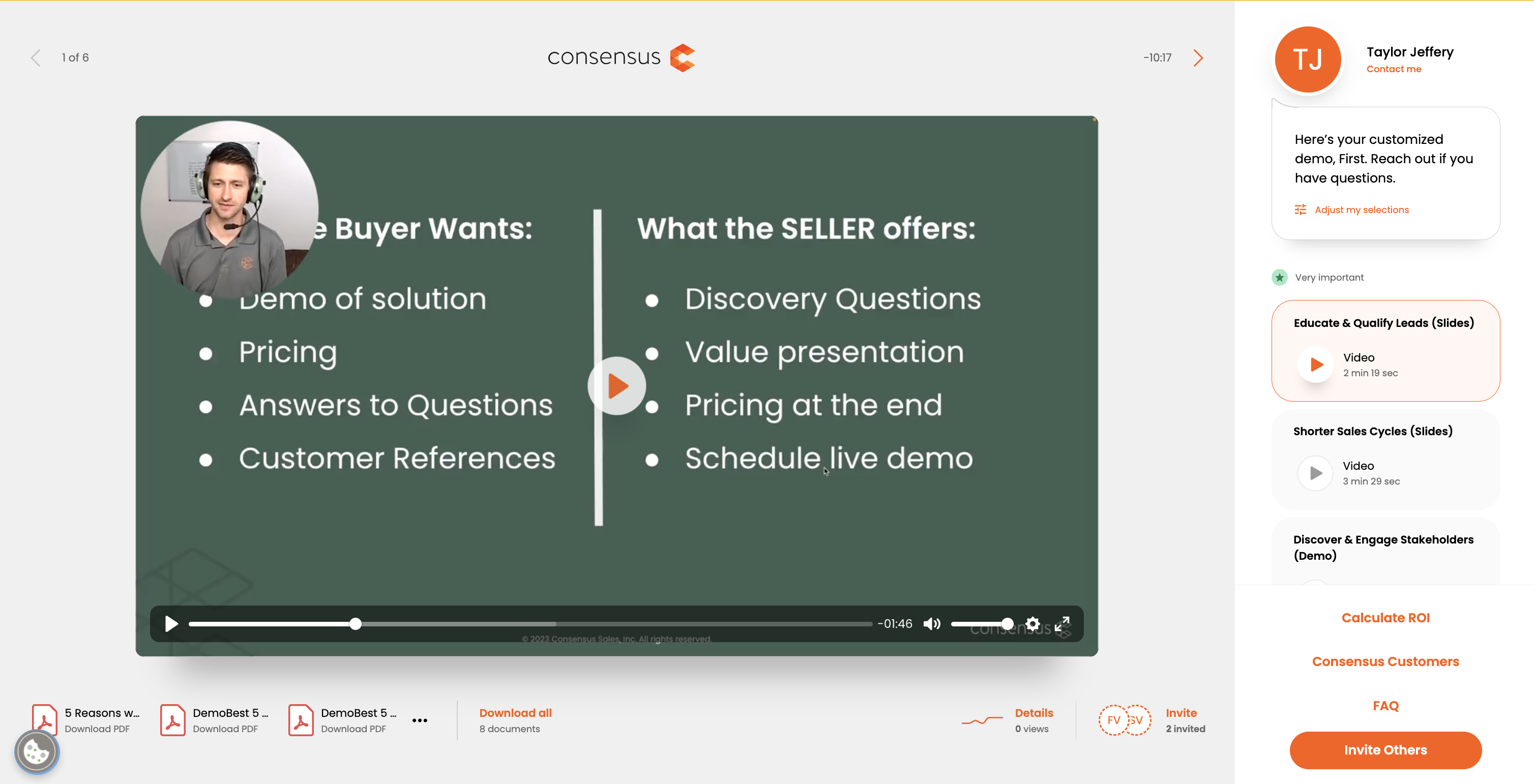 You have up to 4 custom Calls to Actions you can add to your demo, but remember to keep it simple so your viewers know the main next step you want them to take. Below are a few questions to review to help you figure out what Call to Action buttons make sense for your demo:
What action are you going to take with the new lead?

Will you reach out to set up an appointment
Will you reach out to give a live presentation
Will you reach out with follow-up emails or collateral

Make sure to use language that helps the viewer understand the next steps
What do you want to viewer to do?

Do you want their contact information to take the next step
Do you want them to sign up for something

Free Trial
Drip Campaign
Buy Now
Request Live Demo

Each Call to Action button can either link to our Lead Collection Form (will only appear on Marketing/Public demos) or can link to an external webpage which you dictate
When you have decided what you want your Calls to Action to be, go to your Demo Library > Find the Demo you want to Edit > Select the "pencil" icon in Actions > Within the Demo Wizard choose Step 5: Additional Interactions to edit the Call to Action Buttons.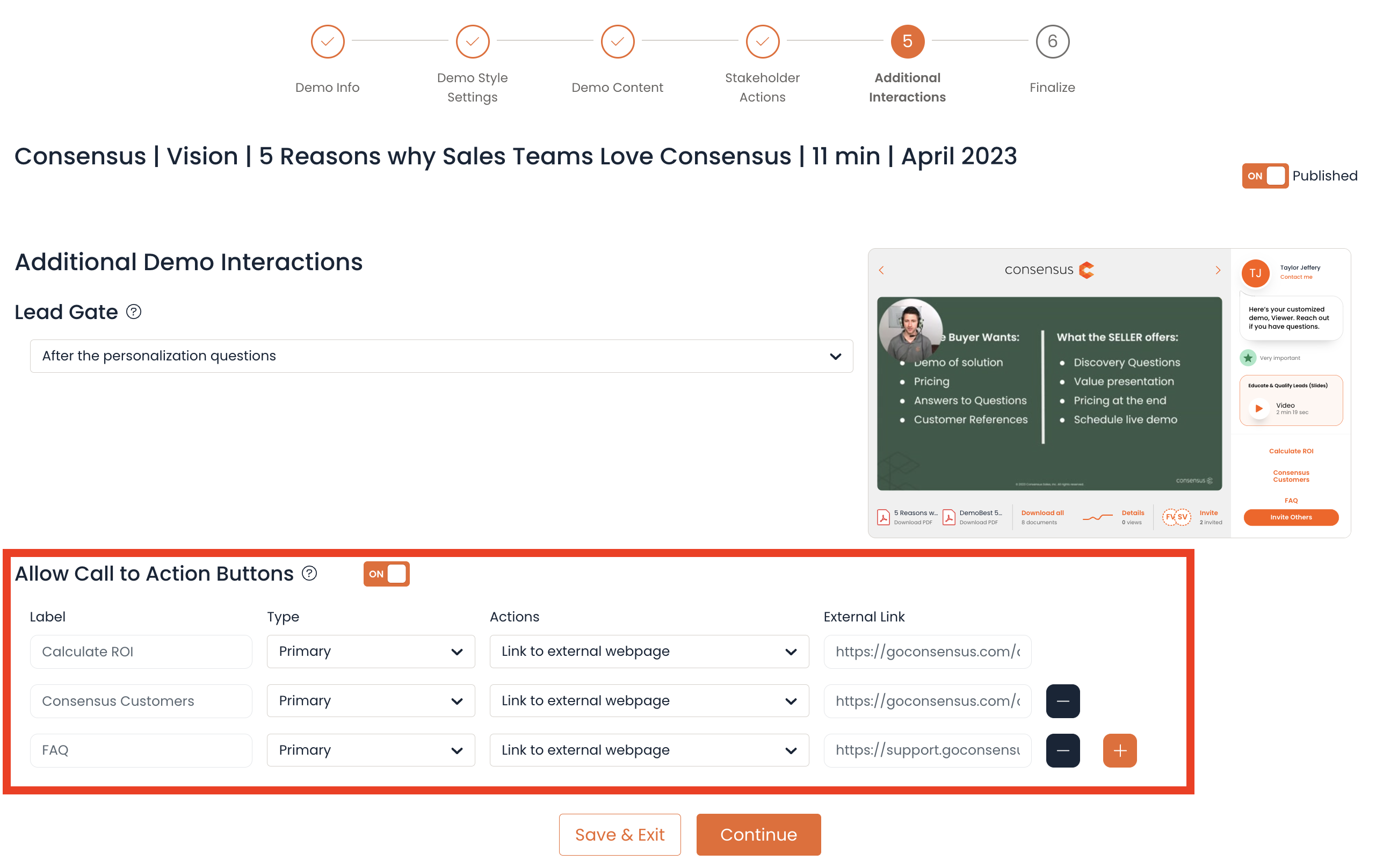 Whatever call to action you are using, make sure to not make the mistake of assuming your viewers will know what you want them to do. Take advantage of Call to Actions and help guide your viewers through your process.

Your Call to Action Buttons can be custom labeled to say whatever short phrase you choose, Primary or Secondary type, and can either link to an external webpage or prompt a Consensus Lead Collection Form.