There has been some confusion regarding the term DemoBoard recently. A "DemoBoard" is a branded personalized landing page generated by a Sales Rep within Consensus for a specific Organization/Recipient(s).
A Sales Rep personalizes the DemoBoard for the Organization/Recipient(s) when they fill out the necessary information in the Create DemoBoard section:
Organization (Recipient's Company Name)
Recipients First/Last Name
Recipients Email Address
Recipients Title (Optional)
Select Demo to Send

The information added in the Create DemoBoard section will match what the recipient will see when they click on the CTA to watch the demo: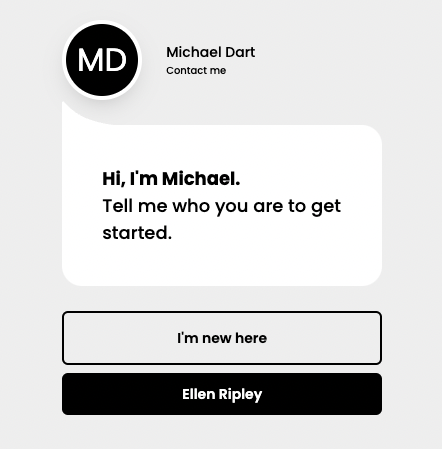 The DemoBoard revolves around the video but it also contains other useful features for the end viewer. The following diagram highlights the different components of the DemoBoard: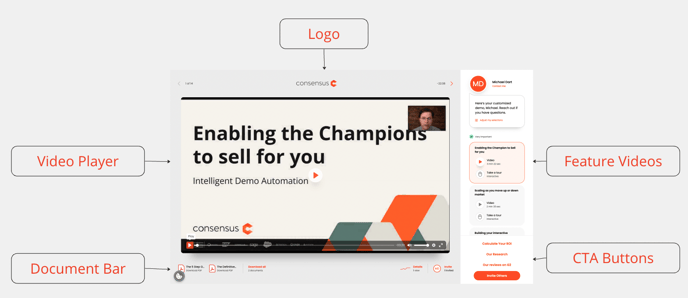 Component Descriptions:
Feature Videos - these are the different video segments within a "Standard Demo" that a prospect will pick and choose what they want to learn more about
Video Player - where the demo plays
Document Bar - any attachments within the demo appear here (these are added to demos by the Demo Creator)
CTA Buttons - a Demo Creator has the ability to add different CTA's to the demo - prompting viewers to either fill out their information through a lead form or visit an external webpage dictated by the Demo Creator
Global Demo Footer - this section is controlled by the System Administrators. They have the ability to customize the footer to add Privacy Policies, Copyright information, etc.


To learn how to create a DemoBoard within Consensus, visit our KB article here.