Consensus allows Demo Creators to customize the look of their demos to help match the style/brand of their company. There are a few things Demo Creators will want to consider as they build their demos.
To start, the second step in the Demo Wizard is where you'll be able to customize the demo style.



First, you'll have the ability to choose between two different types of Demo Themes:
Flat Design - this design has a flat grey background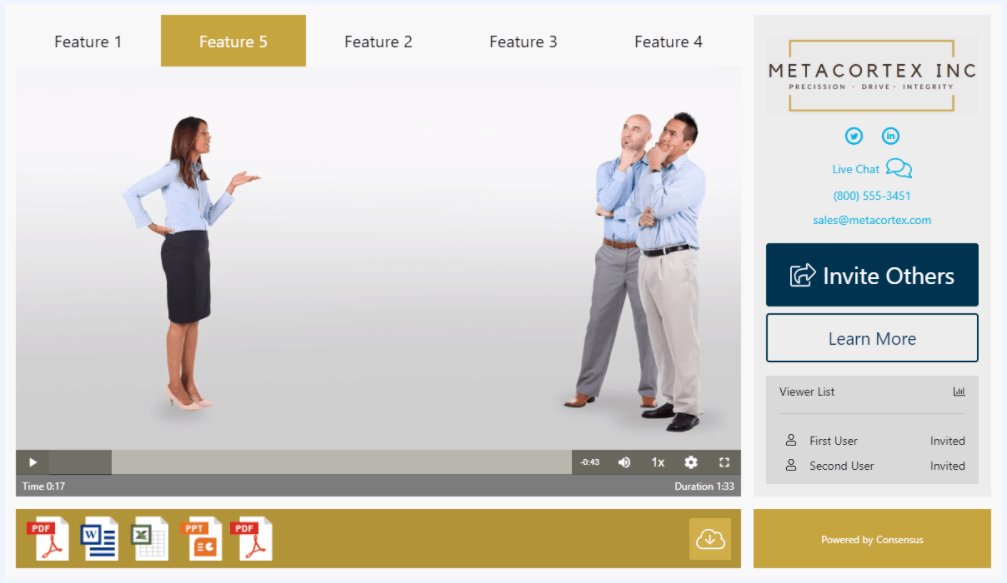 Transparent Design - this design allows a user to add an image behind the demoplayer. Notice the navigation bar above the video player and the CTA section to the right of the demoplayer will turn transparent.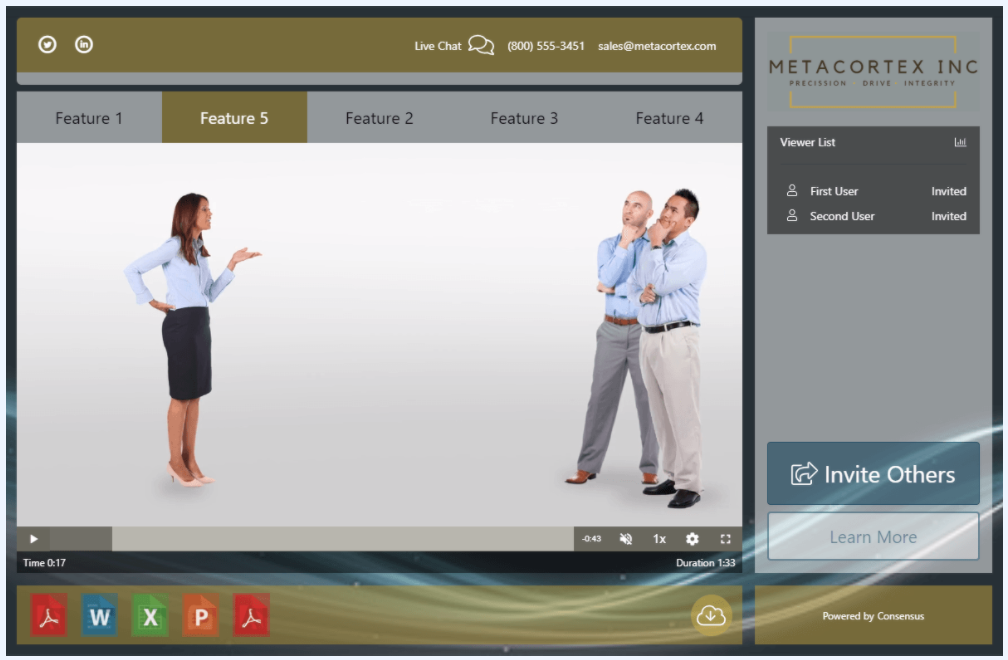 Next, you'll select the language of the DemoPlayer. This will change all DEFAULT TEXT to the language you've selected. Any text you manually add to the demoplayer will need to be translated by the Demo Creator (Feature Titles/Descriptions, CTA Buttons, Share Demo Button, etc.).

In the next section, you'll add the Contact Information. It's a best practice to keep this contact information generic (don't use your own contact information if other reps will be using this same demo):


The final section is where you'll add your Company Logo, Favicon Logo, and choose the colors for your demoplayer.
Our recommended sizing for the logos are:

When choosing your Company Logo we recommend you use a PNG file with a Transparent Background. This will ensure your Logo looks nice and clean as it's displayed on the Who Are You page as well as the DemoBoard: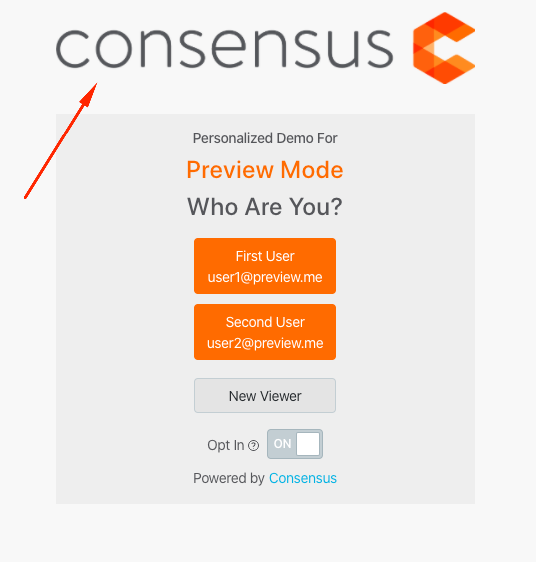 If you use a JPEG file for your logo then chances are it's going to have a white/black border around the edges: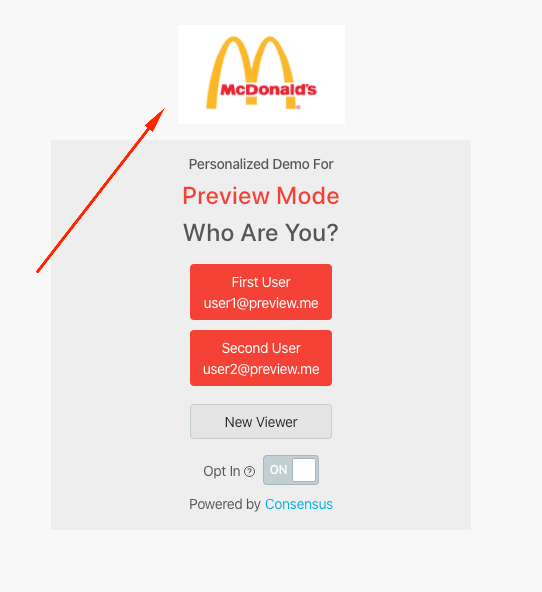 Next, you'll add your Favicon. This is a little logo which appears in the title bar of the tab your prospect is viewing the demo from:


The Final Step is to customize the colors. There are three colors to choose when customizing the "Flat Theme":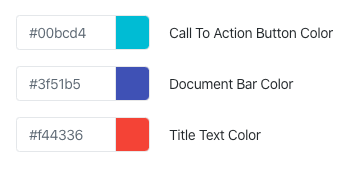 The Call to Action Button Color will customize the following.

Company Name and Recipient List on the Who Are You page: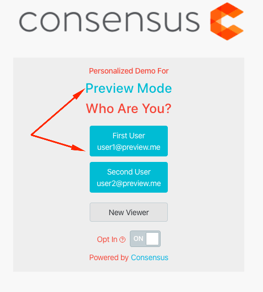 The feature selection color and Continue Button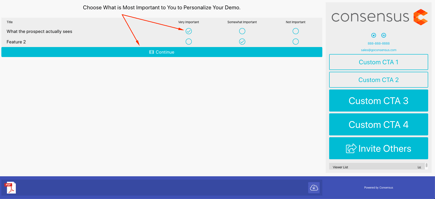 The Call to Action Buttons (both Primary and Secondary CTA's)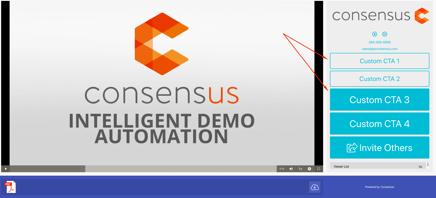 The Document Bar Color will customize the footer of your Demoplayer: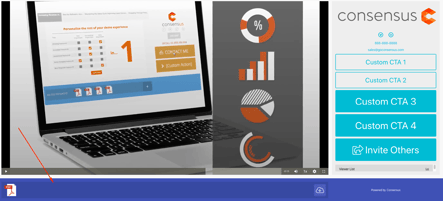 The Title Text Color will change the text color in the following areas: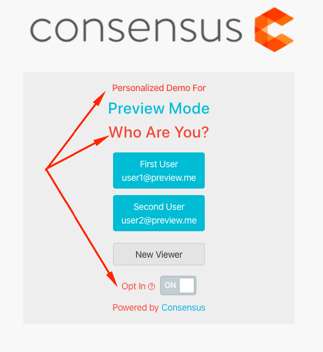 On the Feature Selection and Demoplayer: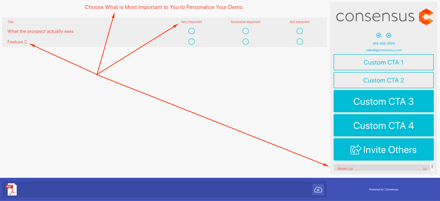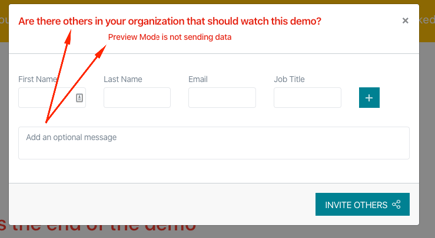 It doesn't take long to add these small details which will help make your demoplayer look and feel as though it was created with your style/branding in mind.